Загадочная история Бенджамина Баттона / The Curious Case of Benjamin Button
Фильм о мужчине, который родился в возрасте 80-ти лет, а затем… начал молодеть. Этот человек, как и каждый из нас, не мог остановить время. Его путь в ХХI век, берущий свое начало в Новом Орлеане в 1918-м году в самом конце Первой Мировой войны, будет столь необычен, что вряд ли мог иметь место в жизни кого-либо другого. Фильм повествует о судьбе уникального человека, о людях и событиях, что ждут его впереди, о любви, которую он обретет и потеряет, о радостях жизни и грусти потерь и о том, что остается с нами вне времени.
Frames: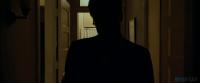 This film have no comments...